Béarla
Online resources anseo
Aistí Agus Dánta
Márta 2021: Comórtas scríbhneoireachta don Bhratach Glas

Clic anseo chun aistí agus dán amháin a scríobh Rang 6 a fheiceáil
21.06.19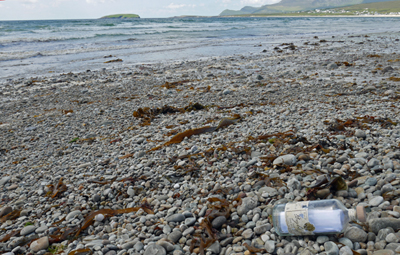 Message in a Bottle: Aistí ó Rang 6


Aistí scríofa ag Rang 6 i Mí Meithimh 2019 anseo

Suffragettes: Aistí scríofa ag Rang 6, Feabhra, 2018
Dánta faoi ainmhithe anseo. Rang 6, Feabhra, 2018 (Pictures copyright of Pixabay)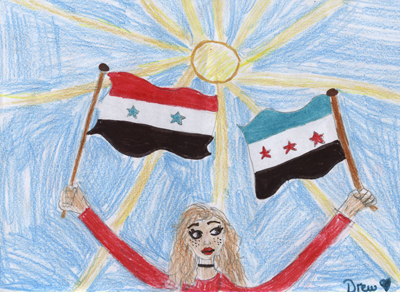 Tales of Refugees, Rang 6, 2017
| | |
| --- | --- |
| Grandparents: scéalta Rang 6 scríofa 2017 | |
'He had a lot of idiosyncrasies, you know...' aistí a rinne Rang 6, 2015-16, anseo

Bealach Glas go Turlough: Béarla/Gaeilge anseo

Lá in Amstardam: Béarla agus Gaeilge anseo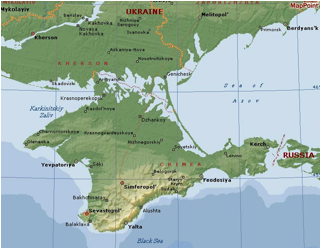 The Crimea: What's Going on? Aistí anseo ó Rang 6, Márta, 2014.
My breath froze and I was up to my knees in snow...read on
Castlebar Workhouse: Famine Stories
Problems Facing Young People Today: Two essays anseo.
English Poems, Rang 6, 2013:
Animal Poems, Rang 6, 2014
03.05.11

Bhí lá deas ag an dá Rang 6 sa Helix i mBaile Átha Cliath. Bronnadh duaiseanna ar Sophie agus Ciara don chomórtas aistí Dear Grace.
Don't Judge a Book by its Cover: Clic anseo chun scéal le ceacht maith a léamh
Where I'd Love to Live: Click here to read two essays
My stomach lurched as I fell down, down, down...
go on with the story: click here to read them
It is the year 2100, and global warming has being stabilised, but it is still uncomfortably high temperature. The earth is almost constantly being bombarded by bad weather, from typhoons to acid rain. Much of the forest on the planet is destroyed, only small pockets remain, but no move is made to replenish them. As for the animal life, it is depleted dramatically, mostly confined to zoos, small remote areas and in factories (though these genetically engineered meat bags can hardly be called animals any more)...
Léigh ar aghaidh!
Click here to read on, and to read two other essays on the Travel Theme
Ever get a dog from Pet Rescue?: Read this tail from Éabha
Treasure Map story by Laura which has no pirates
"If I were Ruler of the Country":
Clic anseo chun dlithe a chuirfeadh Robin i gcrích a léamh
Toraíocht Taisce: clic anseo chun léarscáileanna agus scéalta a léamh
Click here to see treasure maps and pirate tales related by Rang 3 agus 4
Babysitting le Heather Ní Ghlanncaidh, Rang 4 2008
I arrived home from school and my mum told me Mrs Cuckoo
from the next estate wanted me to baby sit her baby that night...
clic anseo chun an scéal ar fad a léamh. It was written for Halloween.
Shopping: a look at the psychology behind the activity: Click here for Robin's account
An maith leat scéalta a scríobh?
Does essay-writing get you down?
Click here to meet a reluctant writer
THE HOLIDAY DISASTER by Ciara Loftus, aged 9, from Castlebar, Co Mayo
After all that happened on our holiday I was very glad to see Dublin Airport once again. Our holidays began normally enough but then, well…stuff happened. Let me explain.
Last September my family and I travelled to Disneyland Resort, Paris on a family trip. We stayed at the Newport Bay Hotel. (The name caught our attention when we saw it advertised.) We saw all of the usual attractions in the first few days, and later travelled into the city to see the world famous Eiffel Tower, the Arc de Triomphe, Notre Dame Cathedral and the Elysee Palace. It was exhausting but very enjoyable. But on the return home everything changed.
On the morning we were leaving for home I awoke confused after a restless night of dreams. I dreamed that all of the Disney characters had come to life! Alice was looking at herself in the mirror, Tigger was bouncing around the room, Cinderalla was dancing with Prince Charming, while Winnie the Pooh sat on my bed eating honey. What an odd dream. Thank goodness I was awake. We rushed to the airport to make our flight. As I carried my bag onto the plane I noticed that it was really heavy. But no matter! Soon we were crossing the Irish Sea. As I began the story, I was very glad to see Dublin Airport again. Our holiday began normally enough but then, well…
We've been here before haven't we? You see I have a dark and terrible secret. The March Hare has stowed away in my luggage, and his madness has put a curse on me. I must serve him and his guests at their tea parties every day for the rest of my life. I must tell the same story every day, (AND YOU MUST READ UT!) Ugghh! Go to go and serve that stupid hare!!!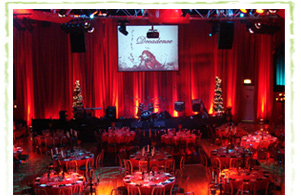 The Round Room at The Mansion House, venue for IBAS Awards Dinner
Comhghairdeachas, a Chiara, as ucht an bua a fháil leis an scéal seo sa chomórtas DAA Book Awards 2008
Deireadh Fómhair 2007:
The Funfair Comes to Town

What do I hear?
Carousel music and engines humming
Popcorn popping and candyfloss whirling
Children laughing and screaming for joy
What do I see?
The big ferris wheel going round and round
Children and adults holding on for dear life
The Wild Mouse and other amusements with colourful lights
Hundreds of people going round with delight
Great crunchy chips sizzling in my mouth
Succulent juicy burgers are gorgeous on my tongue
I see a great rollercoaster spinning around
Flashing red lights bumping on the walls
The jingly jangly music is like a child magnet
Families are drawn to the multi-coloured lights
Here everything is so fun and bright
The carnival is back in town
ó na dánta a scríobh Éabha, Sinéad agus Máiréad, Rang 3
| | |
| --- | --- |
| | |
The Funfair Disaster

One Friday evening, I was so excited. In school, I had heard rumours about the funfair being in town. My mum said we could go tomorrow night! That night I couldn't sleep because I was too busy thinking about the funfair.

On Saturday night at seven o'clock we were at the funfair. The first thing I did was look around. I saw the big wheel, the wildmouse, the fun house, the bumper cars, the ball throwing game and the water pistols. But then duh duh duh...

Everybody stopped everything. There was a massive creaking noise. It came from all the rides. "What was that?" asked everyone. A member of the staff said it was nothing, but in a quivering voice. I wondered if he was telling the truth.

I felt a bit dizzy after going on the waltzers. "Ahhh," I yelled as a water pistol squirted me in the face, but there was no one squirting me. It was squirting by itself! As I wiped the water off my face someone flew right past me. Another one and another one! They were coming from the waltzers. The waltzers were going super fast! There was a bang and the big wheel took off down the road. People were jumping off the big wheel, but they all got squished.

Lots of people took out their mobiles and dialled 999. They all said that there was an accident. But I know that there was a little more than an accident! Finally the ambulances and police came and cleaned up the mess.

Stiofán, Rang 3
Tús 2007:
Féile na Leabhar

Seo scríbhneoir John Quinn
Labhair sé le Ranganna 4 agus 5

Bhain na páistí an-taitneamh as
Buíochas do Mhúinteoir Nóirín DeBúrca a d'eagraigh imeachtaí na seachtaine
Bhí Máire Uí Dhonncha an-chabhrach freisin
Lily and Esme
We were on our way to our new home in Galway, because my father had got some "new job". Suddenly I felt really carsick but I didn't tell my Mum or Dad because they would just ignore me.
You see my Mum, Dad, my older sister and I never talk to each other. So today we certainly weren't talking. My Dad has a leather belt and if we said or did anything wrong my Dad will hit us with it, even my Mum is afraid of him. If we want to speak to him we have to say "Sir" after every sentence. When we finally arrived at our new home my Dad told us not to get out of the car so he could pick our bedrooms. It was three o'clock when we finally saw the house my Dad had picked the smallest room in the house for me. I rushed upstairs and ran into my bedroom and dropped my bags on the empty floor - boards. Then I ran into the bathroom and there I puked for ten minutes.
When I stopped puking I walked back into my bedroom. It was actually very nice. If I just put my wardrobe in and painted the walls black and put up my skull-head candles it would perfect. When I had finished unpacking I went next - door to check out my new neighbours. The two old ladies were very nice and invited me in. They said their names were Lily and Esme. Esme said that I reminded her of their younger brother Albert who had died a while before. The two old ladies said that I could have a tour of the house while they made the tea. So I went out of the kitchen walked down the hallway. On my left it said "do not enter" but I couldn't resist it so I sneaked inside. In the middle of the floor there was a trap door that led to the cellar. I quickly looked around and then climbed down the ladder. I looked around in confusion. I could hear something but couldn't see anything. I felt my way to the end of the cellar where I felt a doorknob. I turned it and walked into darkness. I found a torch on the floor and there at the end of the room was a middle-aged hermit. I ran out screaming. I stumbled to the door scared that the hermit would follow me!
I fell in the door where Lily and Esme stood motionless staring at the space behind me. They looked at each other and said "Albert!" I asked them who Albert was. They told me that Albert was their brother who had turned into a recluse at a very young age. Esme went back down to the cellar to check that Albert was still nice and cosy. She firmly closed the cellar's trap -door and walked back into the kitchen. Then they made us all a cup of tea and explained that Albert had always been afraid of people. Doctors had wanted to put him away into a mental hospital when their mother had died. Esme and Lily promised him that they would always take care of him. As they got older their biggest concern was that if something were to happen to them who would take care of Albert.
Róisín Nic Raois

Someone Like Me le Rút Nic Nioclás
I know someone just like me. She shares the same dreams and the same hopes with me.
There is just one thing different about us. She is disabled.
When she was born, she had no arms. But even though she is disabled,
she was in the Special Olympics and she won a silver medal in the 400m race.
She looks really different, but she's not! Inside, she's exactly the same as me.
When somebody sees my friend Emma, they think "Oh, the poor girl".
But Emma doesn't need sympathy, she's just the same as you and me.
Not only does Emma not have any arms, she also has a trace of Downs Syndrome.
Although she has Special Needs she tries not to let it show at all.
Sometimes she feels left out. She often wonders what it would be like
to have both arms and nothing to do with Downs Syndrome.
Emma likes how she is and she said she loves being different to everyone else.
This girl is the same as all of us. Just because she is "special"
does not mean that she is not interested in the same things as all of us.
Even though Emma has a disability, she is just the same as me.


Clic anseo chun scéal a léamh faoi History of Special Effects a rinne Lorcán agus Earnán.
Chuaigh Rang Ghearóid go dtí an leabharlann chun an scríbhneoir Ré Ó Laighléis a fheiceáil
i Mí Deireadh Fómhair, 2003. The writer talked about his books in a very entertaining fashion.
The Funfair (le Rang a Trí)

Sticky pink candy floss fingers
Huge boxes of hot buttery popcorn
A juicy burst of mustard hotdog
Sizzly salty chips with ketchup hats

Whirling waltzers going round and round
Miami surf making a lot of sound
The crazy frog with screams very loud
Fun houses with ramping traps

Sick in my tummy from the frog
Dizziness from the spinning walzers
Nausea from the miami surf
Excitement on the big wheel

The bright lights could blind you
There were sparks in every corner
The crowd was screaming mad
There were people everywhere

I felt a shiver when I entered the fun house
Roll-a-ball horses went clippety-clop
Knocking the bottles was very hard
I didn't see anyone win a prize

The noises are loud,
With a thumping beat,
The sights are beautiful with swirling colours
Yellow and red in the dark dark night.





Samhain:


Clic anseo chun scéalta scanrúla a léamh!
I am
A small seed
pushed down
and is covered.

Dripping slowly
Watering can
4 weeks +
I sprout.

A flower!
Swaying in the wind
I am so beautiful!

But what is this?
A groping hand
I am plucked from my home!

This is not right,
I am shorter somehow
I feel as if I'm not all here.

My petal!
My gracious petal!
I am not finished
I feel so ugly!

I am but a stem in a vase.
A hand again?

I am rubbish!
I once was so proud
And now I am nothing
Nothing but rubbish!

Saileog




Shared Reading


We started Shared Reading with Rang a 6 in October and as a result we have read lots and lots of books. It is very enjoyable. One of the best books I read is "The Powerpuff Girls": Powerpuff Professor. Its author is Amy Keating Rogers.
The story is as follows:
Blossom, Bubbles and Buttercup, the three Powerpuff girls, like to spend time with the professor. But they're always fighting crime so they're too busy. Then the professor had a wonderful idea. He made himself a supersuit and joined the girls. Everything went well until the professor started to call the Powerpuff girls baby names. The girls had a problem. They gathered together and made a plan. The plan was to pretend to be hurt when Moto jojo next attacked and let the professor handle it. The plan worked brilliantly so the professor quit. So once again the day is saved thanks to the Powerpuff girls.
It's a very good book. We in Rang a 2 are very thankful to Muinteoir Magella and Rang a 6 for reading with us every week and for being so patient with us.
Go raibh maith agaibh go leir.


Aoibhinn Ni Chionnaith