Ag Dul ar Scoil
Analysis of means of transport
17 Feabhra 2020 - 28 Feabhra 2020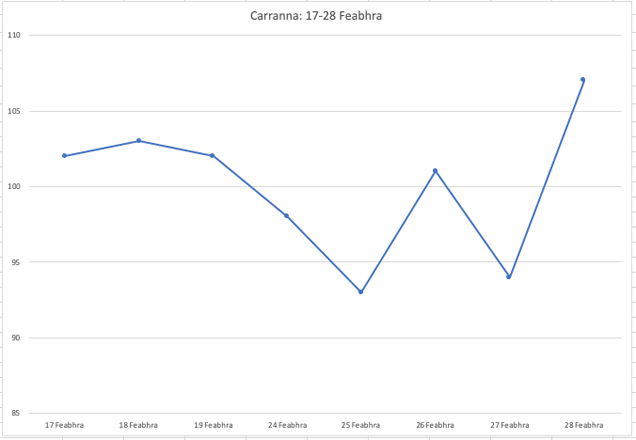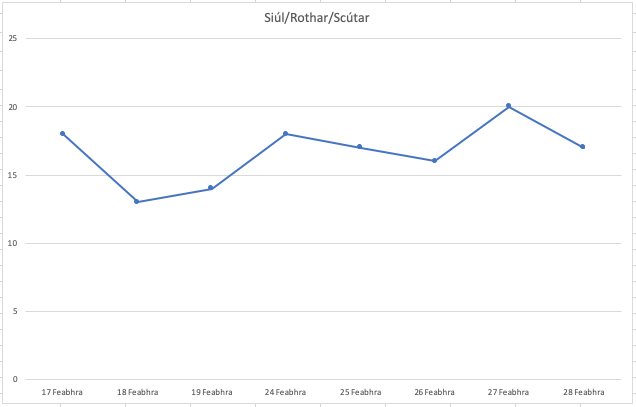 Bhí an aimsir go dona i rith an tréimhse seo.
The weather was windy and wet, with frost in the mornings on some days.
Bhíomar ag iarraidh níos lú carranna a bheith in úsáid.
We hoped to see fewer cars being used for transport.
Níor tharla athrú i rith an ama.
There wasn't much change in evidence.
B'fhéidir go mbeidh biseach ar an scéal i rith mí sa samhradh.
Perhaps there will be an improvement in summer.